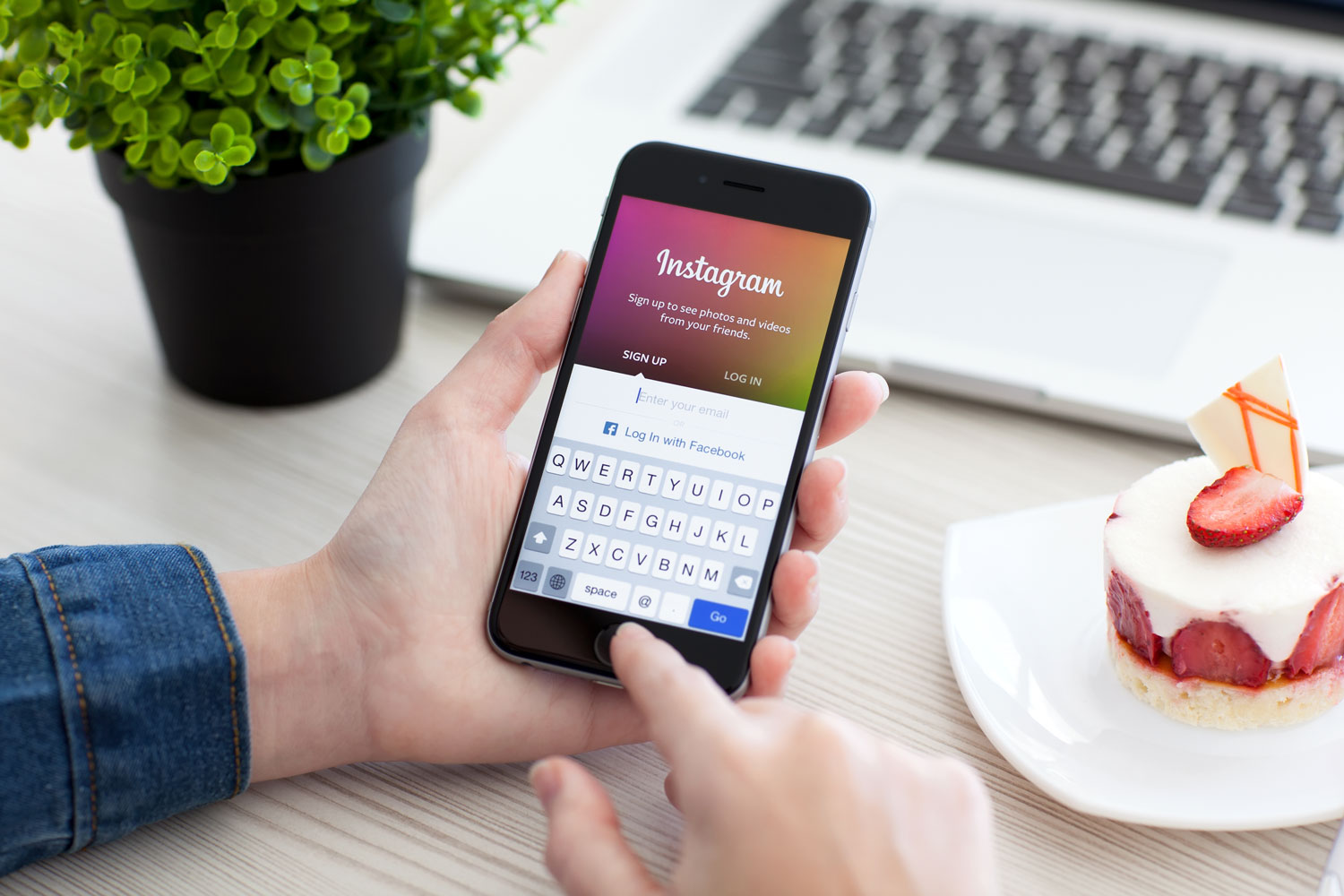 In today's modern age in which the internet has become a necessity of life, and you are dependent on the web for most of the things. The Internet has always given birth to social media networking, and social media networking platforms are highly loaded these days. Since the introduction social media, the way people communicate with each other has changed a lot. Now the old times have gone, and it does not matter who you want to contact, you will be using social media platforms most of the time. Facebook, Twitter, Whatsapp, and Tumblr are some most popular and most used social networking platforms these days, and they have made people addicted to them. One of the biggest and most popular social media networking platform you must be aware of is Instagram. Instagram is known to be one of the largest and most successful social media platforms, and it is rising every day.
The picture sharing application Instagram which was introduced around seven years ago did not catch internet user's eye at the very beginning. But today the fortunes of Instagram has changed so much that it has 600 million active users enjoying it. Not just Instagram helps you connect with friends and family or let you explore through different people around the world, Instagram is one of the best social media marketing platforms.
In today's time if you want your business to be successful and you want to get it advertised then the most effective platform is social media, and Instagram is a top social media marketing application. The number of brands using Instagram for marketing has risen to 50%, and it is expected to go above 70% at the end of this year. So get yourself an Instagram account, and once you have settled your account, you can do search engine optimization for it.
SEO is very important for your Instagram if you are running a business through it and you need to be very careful about your marketing strategy as well. And most of these things are basics so here are five underrated Instagram SEO and optimization secrets for business.
1 – Pick up hashtags and do keyword research on them
One of the most underrated and important optimization secrets for business on Instagram is doing keyword research on hashtags. We all know that Instagram is not really a search engine, but you can still search for it, and the most of the things you search for it are either hashtags or the other keywords.
Hashtags are critical in the Instagram marketing, and you want to utilize the maximum with hashtags by picking up the right hashtags and getting their benefits. Though hashtags in the case of Instagram are keywords, the one advantage of hashtags as compared to keywords is that you can add as many relevant hashtags as you like there are no limits to there as there is in keywords. So now the question that stands for you is that which hashtag to use and how many hashtags to use.
Like there are tools available for keywords on Google, there are tools available for Instagram as well which can tell you about top Instagram hashtags like Websta. The apps like these can help you figure out about the trending hashtags, and you will be able to use the best hashtags you can. Also, you can try to create your creative hashtag, but it is not easy to get success with your hashtag. If you can get more people to tweet with your hashtag, you can definitely up your hashtag game.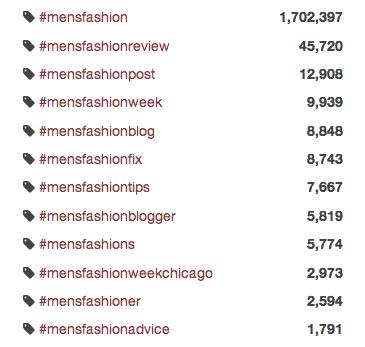 2 – Hold Instagram contests and give away free prizes
Instagram contests are a great way of improving the optimization of your Instagram business account. It is one of the easiest simple and most underrated ways of marketing your business on Instagram. Many of people on Instagram are hosting contests, but some of them are missing the main point by not giving away anything.We know giving something free is not a very nice feeling but its results will be worth it.
There are many ways to hold a social media contest, and they are all very effective. When we are talking about Instagram, and we want to organize an Instagram contest just pay focus on the app and see why people enjoyed the app in the first place. Instagram is a picture sharing website so you can majorly focus on pictures. You can ask your audience to put up pictures and tag your business Instagram account with it in order to participate in the contest.
It will allow you to get advertised with pictures of your fans account and it can also bring you more audience. You can also just ask you audience to comment on your post to take part in the Instagram contest. Later you can decide and pick up your winner, and you can send them the prize. Make sure that you also share about your winner on your Instagram account, so people will also know about it.
3 – Involve charity or non-profit organization and partner with them
One of the very less talked and very effective ways of enhancing your Instagram marketing campaign is to market with the help of any charitable organization or any non-profit organization. People love to support the companies that are doing something in the community. Even if your business is no helping them directly you can give away charity money to them, you can send those tips regarding community services and employs, and you can help them raise more funds through your business and much more.
Working with such charitable organization is ideal for your business overall and can help you improve your business on your site or any social media and especially on Instagram because you send your message through pictures on Instagram and pictures can be powerful. If you do a little research about it, you can find quite a lot brands that are using this technique for improving their Instagram SEO.
Brands go and look for NGOs or charitable organizations related to their business directly, and they then try to collaborate with them. Making posts on Instagram for the brand itself and the charitable organization attracts the eye of more users, and it helps develop the brand image as well. So, this could be a great way of improving your Instagram optimization.
4 – Use Instagram's marketing tools for engagement and advertising
Today there are so many tools available for Instagram and they are all very helpful. Using Instagram tools for marketing is a great way of boosting your Instagram business account's performance. There are many tools available out there for Instagram, and they are excellent for advertising, analytics or getting more followers.
There are tools available for Instagram that gives you a proper insight of your Instagram business account. By using such tools like "Social Insight," you can get to know about the statistics of your Instagram accounts. You can know that how much your account is engaging, how are your posts performing, from what part of the country you are getting more followers from and what kind of audience is following you.
Another great tool you should use is Sprout Social that is an all-in-one social media management software.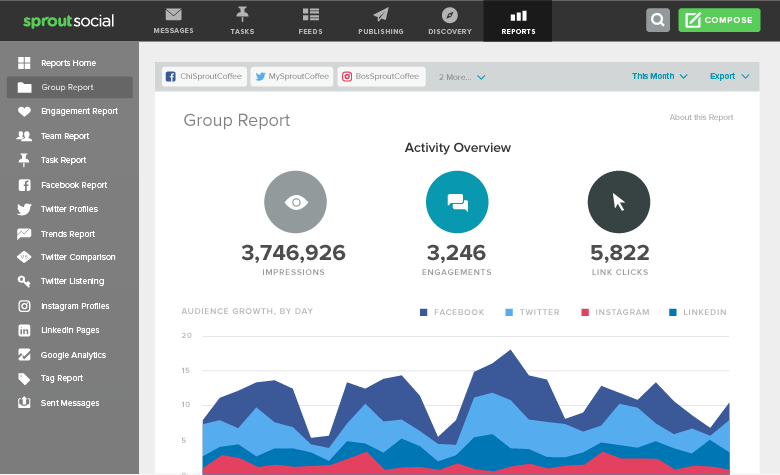 By using such tools, you can also find out the best time for you to post your pictures so you can improve your engagement.
Apart from tools that show you insights only, you can also get tools which help you get more followers. Vibbi.com is an excellent tool for Instagram which lets you buy likes for Instagram and not just likes you can also buy followers and views on Instagram using this excellent tool.
So Instagram marketing can be made better easily if you pick up the right tools to use and you come up with great attention to what your business needs.
5# Take influencers help to market your business
As you can guess by the term influencers, on Instagram influencers are basically celebrities or influential people that have a good effect on people. You can always take the help of influencers to market your own business or brand and in return you can pay them.
Business and brands at both bigger and smaller scale go for big celebrities or either small Instagram celebrities. The advantage of Influencer marketing is that they have a big and established fan following and when they tell people about your business, because of their liking people pay more focus than random. To do influencer marketing on Instagram you need to find an influencer that fits your niche and then you can ask them to promote your business or service. While dealing with small Instagram celebrities you can just send them your product and you can ask to review it. Or on the other hand, you can just pay the influencer and they will post about you on their Instagram account.
So as we discussed there are many ways in which you can still improve the optimization and marketing of your Instagram marketing account and you can use these five ways in order to get the best out of your Instagram's SEO. If you are looking to make your business successful through social media and specifically Instagram you will need help of these useful secrets that will boost your social media marketing campaign.