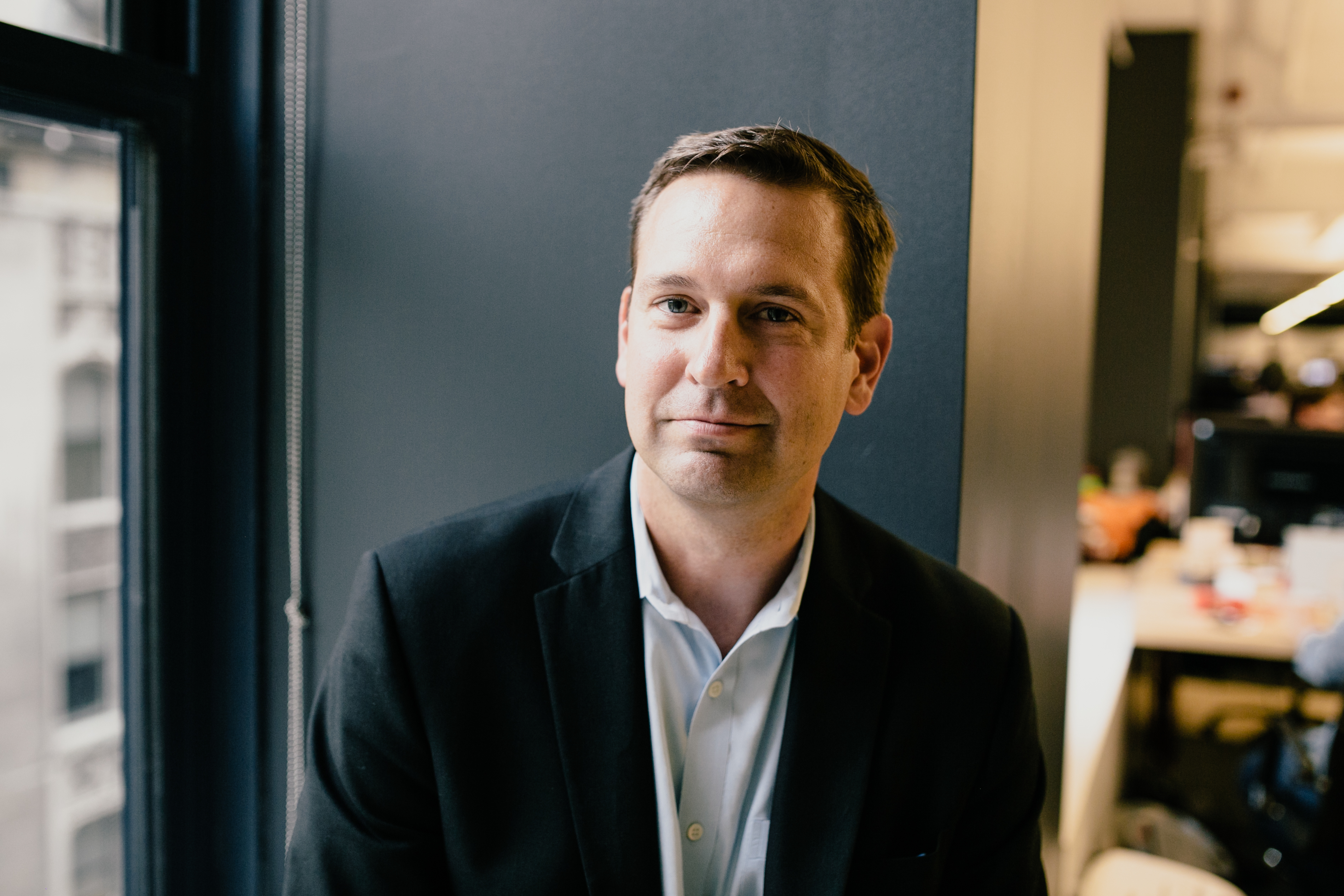 Michael Brenner is CEO of Marketing Insider Group, and co-author of The Content Formula. Michael is a passionate evangelist for customer-centric marketing that drives real business results. Michael is a frequent speaker at industry events covering topics such as marketing strategy, social business, content marketing and personal branding.
Here's what Michael Brenner had to say about his company and the future of digital marketing:
For those who aren't familiar with you and your company, please tell us a little more about your company.

Marketing Insider Group helps companies realize their potential to reach, engage, and convert new customers in a measurable way, with content marketing that provides better ROI than traditional marketing approaches.

What would you consider the most important development in digital marketing in 2015?

I think ad blocking is the biggest development. It certainly existed before 2015, but has reached a critical mass of users with Apple's iOs 9, that marketers, publishers, and agencies really need to take a hard look at whether their ads are reaching anyone.

What are your top 3 digital marketing trends that you think will dominate in 2016?

I think we're seeing the inevitable outcome of the consumerization of business. Brands are realizing that ads don't work. So they are turning to content marketing, personal branding, and social activation of their employees and executives human stories.

Most business owners want to follow their competitors' digital marketing strategies. Do you think this is a good or bad practice, and why?

Business owners need to define their own unique reason for existence and then tell that story. A business is so much more than whatever it sells. When I work with clients to develop their unique story, we always start with the "founding story. Why was the business started in the first place? What customer need does it it solve? Then you have to look at existing customer interests in the form of what people are searching for online and what they are sharing across their social networks.

The business needs to decide what value it can provide the target audience where their expertise and consumer interest intersect. Following your competition is never a good idea if you want to own a space or win in the market.

Today, a higher Google rank doesn't mean you'll get more organic clicks. What are your thoughts on this?

Ranking higher on search engines is certainly better than the alternative of not showing up at all when customers perform key searches. The problem is that most companies focus only on their brand terms. These are people who already know who you are and what you sell and are often well along the buying journey. The key is to rank for unbranded, early-stage search terms when buyers are in the beginning of their journey toward a solution.

My advice is to become an authority by sharing your company's expertise online, often int form of research and thought leadership, as often as you can. The buyer journey is still nothing more than a series search questions. Companies that provide the best answers online will always win more customers then those who don't.

What's the single most effective way marketers can leverage big data in their marketing strategies?

Big data is such a broad term. And data is only useful if you can apply it to bringing insights to important and strategic decisions. Do you rank organically for unbranded search terms? Is the traffic on your website engaging and converting? Are your campaigns effective? What's the ROI of your marketing overall and by marketing tactic.

Too few marketers are using available "small data" to answer these questions.

Do you think the other search engines like Duck Duck Go / some other will stop Google's Monopoly?

Ha. Let's look at the data. The image below is using Google's own Trends reporting to show average monthly searches. I think it will be tough for anyone in market today to compete with Google.