Best Multilingual SEO Companies
We have listed the top Multilingual Search Engine Optimization companies below. Choose the best international SEO agency for your website!

BriefKase Digital Communications
Multilingual SEO
228 Mittal Industrial Estate, Building 3, A Wing,, Marol, Andheri East, Mumbai
At BriefKase, our marketing philosophy is to help you build remarkable products / services that seek to be discovered by your audiences. We offer SEO, PPC, Social Media, Website Design & Development.

Serps Invaders
Multilingual SEO
77 Montgomery Street
Serps Invaders help your business get in front of the people who matter most online - through multilingual SEO, PPC, Social Media, Content Marketing & Design.

MarkTheGlobe
Multilingual SEO
Coworking Space Salzburg, Jakob-Haringer-Str. 3
MarkTheGlobe is offering Global SEO solutions that scale to the requirements of international SEO practioneers and work well in global markets.

McAnerin International
Multilingual SEO
Bankers Hall – West Tower, 888 3rd St SW 10FL, Calgary
McAnerin International Inc. is a multinational, multilingual SEO and SEM company with its key focus being on outstanding, individualized customer service.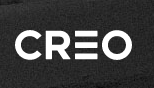 CREO
Multilingual SEO
76 Wells St,
Creo formed in 2000, is an independent full service digital agency based in Cardiff.

Novalins
Multilingual SEO
Calle Cronista, Carreres 5 – 11
Companies of all sizes and industries are becoming more aware of the importance of Search Engine Optimisation (SEO) marketing campaigns to strengthen their web presence and connect with their core audiences.

Search Laboratory
Multilingual SEO
West Park Ring Road
Search Laboratory is an award-winning integrated digital marketing and online PR agency with offices in Leeds, London and New York.

Neoteric UK
Multilingual SEO
2nd Floor Enterprise House, Salter Street Preston,
Neoteric UK can give your business the very best chance of becoming a recognised brand with an influential online presence.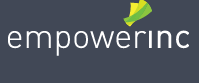 Empower Inc
Multilingual SEO
49-51 East Rd,
Empower Inc is one of London's original digital marketing agencies. We're a committed and diverse team of designers, researchers and strategists with a passion for innovation.

Softtrix Web Solutions
Multilingual SEO
C 127, NABI Building,, Industrial Area Mohali 160062
Softtrix is an offshore SEO & Web Design Company offering quality web design & SEO services to our clients in USA, UK, Australia, Canada. Best SEO