Best Social Media Marketing Companies
Are you in need of an SEO firm to help promote and boost your online presence through effective social media campaigns? Find the best Social Media Marketing companies in the world here.

Avex
SEO, Social Media Marketing
175 Varick Street - 4th Floor,, New York,
Avex can quickly scale up depending on the size and needs of your project. Some of our specialties include: web design, e-commerce and SEO.

Shoreline Media Marketing
Local SEO
658 Cookman Ave #18, Asbury Park,
Shoreline Media Marketing is a company built on honesty, quality and trust that understands the importance of these factors and how to achieve them in a way that works best for you.

ARQQA Digital
Social Media Marketing
Building number 4 New el Marwa Buildings, Ahmed Tayseer Street. Heliopolis, Cairo, Egypt.
ARQQA is a digital agency consists of strategists, creative minds, technologists, designers, marketers, storytellers, and inventors. We pursue relationships based on transparency, persistence, mutual trust, and integrity with our employees, customers and other business partners.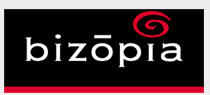 Bizopia
Social Media Marketing
10207 South Sam Houston Parkway West, Suite 140, Houston, TX 77071, USA
Website Design & Hosting, Search Engine Optimization (SEO), Social Media Marketing, SEO Video and PPC (Pay Per Click) Internet Marketing.

Highly Relevant
Social Media Marketing
1700 E. Walnut Ave. Fifth Floor El Segundo, CA 90245, USA
An Internet marketing agency that provides all-encompassing services highlighted by cutting-edge and transparent SEO to keep our clients relevant in an ever-changing landscape.

Adventure Web Interactive
Social Media Marketing
757 Frederick Road, Suite 301, Baltimore, MD 21228, USA
We're ready to help you unlock the full potential of the Internet – from websites to social media and beyond. If you're not successful, neither are we.

IMP Digital Marketing
Social Media Marketing
1100 Walkers Line, Burlington, ON, L7N 2G3, Canada
Since 1998 IMP has helped businesses succeed online. From web design to search engine optimization and social media, our team of experts works with our clients to build long term relationships. 

Plan Left
Social Media Marketing
615 Main Street Suite C1, Nashville, TN 37206, United States
Plan Left is a new type of ad firm. Our focus is to grow your business through coordinated efforts from all advertising specialties.

Off Piste
Social Media Marketing
1 Navigation Business Village, Navigation Way, Preston, LAN PR2 2YP, United Kingdom
Off Piste is a digital marketing company based down on the Docks in Preston, Lancashire. We specialise in everything Search, Social and Web.

DanMatt Media
Social Media Marketing
14610 Pettit Way, Potomac, MD 20854, USA
DanMatt Media is a full-service, digital advertising agency with locations in Washington D.C. and Denver Colorado. We're known for our outstanding customer service and commitment to our clients.