Best Reputation Management Companies
Build and manage your brand's reputation through specialized strategies from these top SEO firms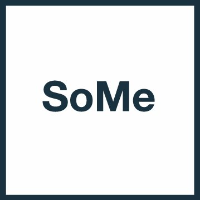 SoMe
Social Media Marketing
73 W Monroe St #301, Chicago,
SoMe is a team of professionals with expertise in digital marketing collaborating together to create the most innovative campaigns for your business.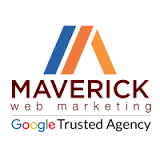 Maverick Web Marketing
SEO Reputation
7113 Prospect Pl NE, Albuquerque, NM 87110, USA
Maverick Web Marketing is an Albuquerque-based internet marketing company that helps businesses take advantage of all the opportunities with online marketing to increase business.

Internet Republica
SEO Reputation
1444 Biscayne Blvd, Miami, FL 33132 USA
We work in teams to achieve the best result for your brand. Doing research to gather knowledge, we prioritise your goals, which become our goals.

Jumpfactor
SEO Reputation
301 – 101 Duncan, Mill Rd., North York, ON M3B 1Z3, Canada
Jumpfactor is a Inbound Marketing Digital Agency specialized in marketing for Services & Technology firms.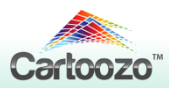 Cartoozo
SEO Reputation
Keystone Innovation Centre, Croxton Road, Thetford, Norfolk, IP24 1JD
Cartoozo offers services such as Web Design, Search Engine Optimisation, Pay Per Click Management, Link Building, Online Reputation Management and much much more.

WesternSoftwares
SEO Reputation
137-1140 Burnhamthorpe Rd. W, Mississauga, ON L5C 0A3
Western Softwares is an Internet Solutions & Services provider on the forefront of Search Engine Optimization, Social media marketing, Website Designing, Web development and Internet Marketing.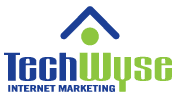 TechWyse
SEO Reputation
1444 Dupont St #32, Toronto, ON M6P 4H3, Canada
TechWyse is a full-service internet marketing firm specializing in search engine optimization (SEO), pay-per-click management (PPC), social media marketing (SMM), analytics consulting, website design & development.
Minyona
SEO Reputation
217 N. Charles Street, 2nd Floor, Suite 9 Baltimore, MD 21201, USA
We are a boutique marketing and SEO firm based out of Baltimore and NYC, specializing in ensuring your business is discovered online in local search. 

Nova Zora Digital
SEO Reputation
12 Kirk Ave, Ewing Township, NJ 08638, USA
Nova Zora Digital is a full service agency helping clients all over the United States.  Located in New Jersey were help clients put together a tailored campaign that increases their brand awareness as well as drive leads and sales.

Loud Interactive
SEO Reputation
220 W. Huron Suite # 2001, Chicago, IL 60654, United States
Loud Interactive is a SEO consulting and Social Media firm, based in Chicago, IL.