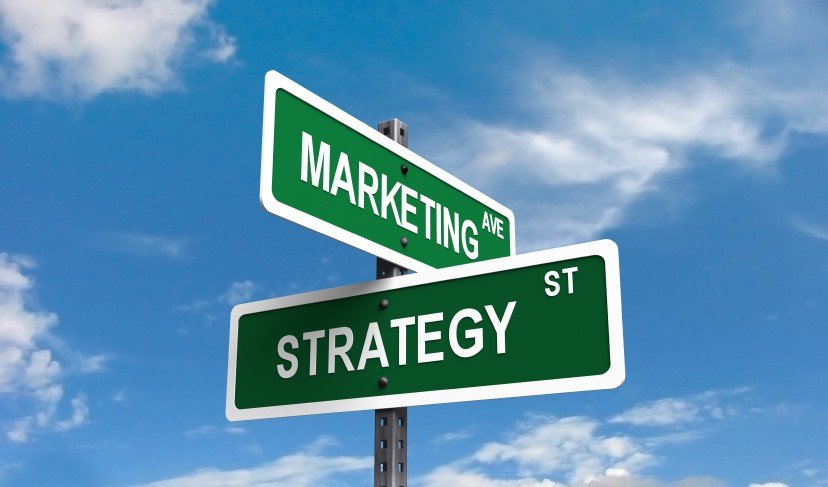 No one sets up a web presence just to hear the crickets. Most businesses want as much traffic as possible and this is more often than not their motivation for establishing a web presence. Anyone who is experiencing a lack of traffic wonders what strategies can be employed to put their website on the map?  Luckily, SEO offers a wide variety of ways to increase traffic and get noticed. Afterall, 80% of website traffic begins with a search query, proving the significance of SEO. Learning to utilize different SEO tools and strategies is an excellent way to boost traffic.
1. Boost Your Traffic with Infographics
Infographics tell an entertaining story with few words and strong visuals. Let well-crafted infographics drive traffic to your site. An infographic conveys information quickly because they are more engaging, persuasive, and easier to remember. This is an effective way to display a message about your site and compel people to take a closer look by visiting.
2. Create Multiple SEO Landing Pages
The more optimized landing pages you create, the better your chances are of generating more traffic. A landing page functions like a freeway. The more pathways you create to get to your site the more traffic you will have. Don't confuse a home page with a landing page. They are different. A home page is important but you build interest and spark relationships with a search engine optimized landing page.
3. Invest in a Mobile Friendly Website
Make sure that your website performs well across a variety of different mobile devices and that it retains its appearance. People need to be able to access your site regardless of the type of device they are using. The more accessible your site is the more traffic you will see.
4. Give Your Customers What they Want
In terms of SEO, this can be achieved through programs like Quora and Google Analytics. It's also a good idea to pay attention to comments on your blog posts. Use the data you collect to help drive your content and package your message in such a way that it produces more traffic.
5. Optimize Your Content for Google's RankBrain
RankBrain is Google's third most important ranking algorithm. It is an artificial intelligence system that analyzes the content on a page and how it relates to the keywords people are using to conduct searches. It is another important algorithm that connects a search to the most relevant results.
6. Your Content Should be at least 1890 Words
Research has shown that pages that rank high in search results often have content that is at least 1890 words or more. Make sure that your content is substantial enough in length to rank high in search results.
7. Don't Forget the Roundup Post
If you want to grow your SEO rankings and in turn your traffic, make sure your web presence has a roundup post with interviews from a variety of different people on a particular topic or a best of the best list. The expert interviews from your roundup post create a lot of exposure for your website.
8. Post Your Best Content on Social Media
The social media platforms you utilize should be authoritative. Think sites like Docstoc, Slideshare, Blogger and Quora. These sights have the ability to improve your ranking and build an audience fairly quickly.
9. Use SEO Internal Deep Linking
Deep linking is a process that you can set up within your blog to create more indexing of your pages through Google. Anchor text is used to connect to other pages within your blog to encourage indexing of more of your web pages. Linking to old blog posts and landing pages can do wonders when it comes to increasing traffic. This makes your website and its pages much more visible.
10. Link to Lower Ranked Pages
This process is referred to as Link juice. A high authority source is linked to a lower ranking source as an outbound link. This process gives more credibility to the lower ranking source just because it's linked to a high authority source. This can help a website rank higher in the search results.
11. Link to Sites with High Domain Authority
Google considers your site more trustworthy when you link to other sites with a high domain authority. You can look for authoritative sites at Alltop. Increased credibility translates into higher rankings resulting in more traffic to your site.
12. Give your Website an SEO Audit
It,s a good idea to give your website an SEO audit. This step will reveal the reasons why your website may not be getting the traffic it should be getting. There are many top SEO companies that perform audits but this is a task you can do yourself.
13. Put the Best Content in the Root Folder
Make sure that you're putting your top content in the root folder. The URL structure can flag top content if it's in the root folder. This is yet another measure that will bring more traffic to your site.
14. Place Mobile URLs with Sitemaps
Signify the mobile friendly pages in the sitemaps to rank higher in mobile search results. It's important that your site is mobile friendly because many people do everything from shop to conducting searching on mobile devices.
15. Use Canonical URLs
Nobody wants duplicate site penalties. Avoid all of this by directing search engines to your preferred domain and search pages. This ensures that web searchers find you where you want to be found.
The verdict is in. A website that has been highly optimized using many of the strategies and tools of search engine optimization is one that will continue to increase its traffic because many of the tools and keys for success have been put into place. There are a wide variety of tools in the SEO arsenal that can be used effectively to increase website traffic. From canonical  URLs to internal linking, there are a myriad of different ways to get your site on the map. The savvy business owner should use as many techniques as possible if he or she wants to greatly increase their website traffic. A well-optimized site will have many traffic-increasing avenues in place to meet this goal.