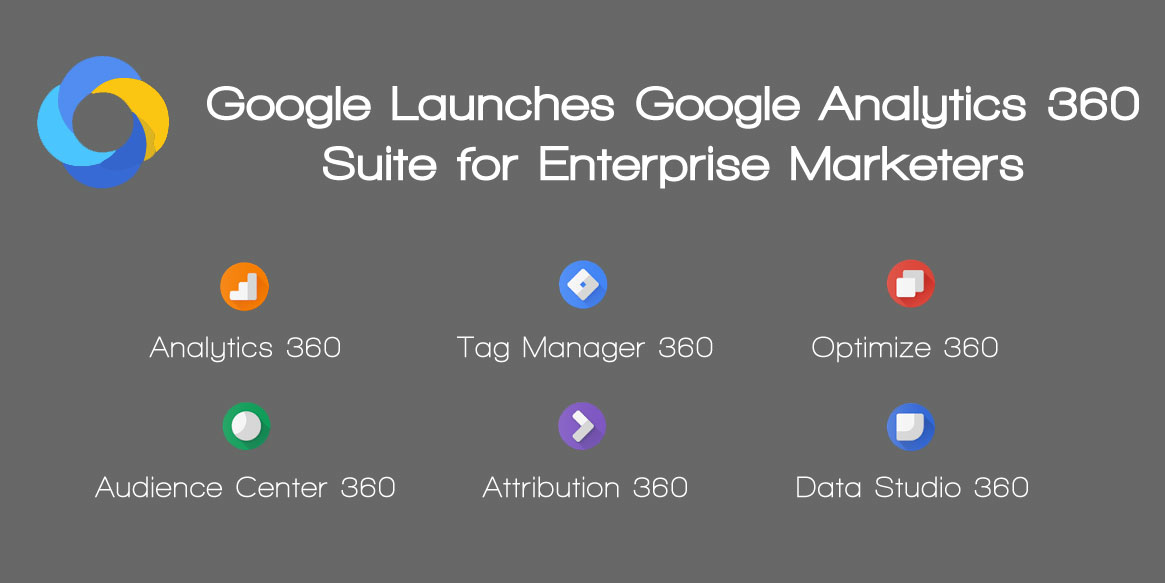 It was hard for SEO marketers to understand their customers in the era of desktops, but it is even harder in this multi-device era. Google has launched Google Analytics 360 Suite – a product that should make this process easier. It is a suite containing a set of marketing analytics and integrated tools to aid enterprise marketers in reaching customers/clients with the right message at the right time.
Google Analytics 360 Suite combines Attribution 360 (formerly known as Adometry), Google Analytics 360 (formerly known as Google Analytics Premium), Optimize 360, Audience Center 360, Data Studio 360, and an enterprise-class edition of Google Tag Manager.
The idea is to provide marketers with a great solution that helps them to work efficiently in a multi-screen world. Most SEO marketers today, especially those from large organizations, base their marketing strategies on stuff they learned in the desktop era. Thanks to Google Analytics 360 Suite, which consists of six tightly woven applications, SEO marketers can now engage with users in the right manner. The guiding philosophy behind the new tools was to make sure that they were easy to use. After pulling in loads of data, the tools offer marketers actionable information, not just an onslaught of data.
Rundown of the solutions
Audience Center 360 – this is the first data management platform from Google and as expected, it is natively integrated into AdWords and DoubleClick. This application can also be used alongside other demand-site platforms.
Data Studio 360 – this provides data analysis and visualization, generating reports and dashboards. According to Google, real-time collaboration and sharing employs the technology used in Google Docs.
Optimize 360 – this is a product for site testing and personalization, which delivers and tests many versions of visitor experiences. It is made for A/B testing; for example, it can test two different landing pages created in a different tool.
Analytics 360 – this is the enterprise edition of the site measurement product. This product serves as the centerpiece for measurement by analyzing data from all points.
Tag Manager 360 – this product, although based on the feature in Google Analytics, is considered new because it is now a standalone. It offers powerful APIs and basic data collection to increase data accuracy.
Attribution 360 – this product, formerly known as Adometry, was rebuilt from the ground up. It helps SEO marketers to attribute sales as well as other results across many channels. Using attribution 360, advertisers can allocate budgets and evaluate marketing investments.
The individual products are reachable through the unified dashboard. According to Google, there is also a broad set of integrated 3rd party providers, including customer relationships management platforms. Each of the solutions can be purchased a la carte, and the setup is customized depending on the products chosen.
Use cases and integration scenarios
Although no new capabilities have been announced, cross-device targeting and tracking is another area of focus. For instance, marketers using Google's Attribution and DMP will be able to assess attribution across devices in Attribution 360 as well as manage display and search remarketing efforts across their devices in Audience 360 without doing much more than the initial setup.