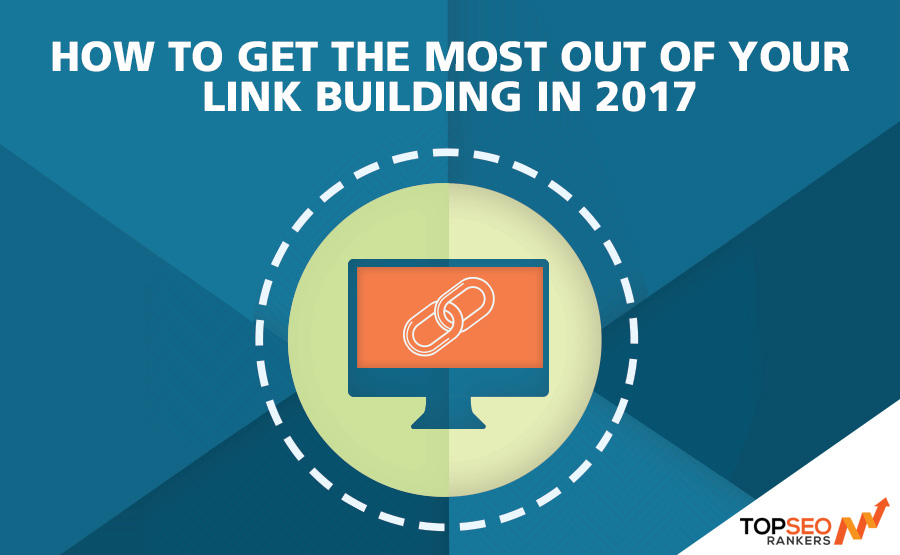 Link building, some argue, has been on decline since Google's milestone algorithm updates. Google Penguin was one of the most impactful, and recently, Google Fred (its unofficial name) has been speculated to target low-value websites as well. They claim that almost any link should be earned through whitehat means only and any link building (or buying, for that matter) is bound to be penalized in the future.
The problem with all these claims is that they aren't in any way backed by Google. You are probably already aware that the company isn't too willing to reveal the effects of its algorithm changes. This is why webmasters often have to rely on reputable third-party sources like Moz. However, Google does freely update and make available its official Webmaster Guidelines. And from there, many SEO experts were able discern how the average webmaster should go about with his link building and earning campaigns. We have taken the liberty to list down the ones that should always be present any of your endeavors that concern building backlinks to your website in 2017.
Always Start with Your Content
After all, it serves as the fundamental foundation that would determine the quality of the links that would point towards your site with the passage of time. You should have ready answers to such questions as, "Would people find my content interesting and unique?" or "Would an authority site be willing to link back to my content?"
Once you are certain that your content is original, engaging, and adds value to the Internet as a whole, then you need not worry about doing natural methods to help encourage sites to link back to your website. Knowing the answers to those questions would also ensure that you would always be aware of how you should write your content in such a way that your audience would love it every time and would be more than willing to link to it too.
Be Extra Aware of the Websites that You Get Backlinks From
Just what exactly are the natural backlink building methods mentioned above? Well, one way of doing it properly is to request the owner of the authority website to link back to you directly. You should know by now the high-ranking sites that are relevant to the niche that you've chosen. It wouldn't hurt to use tools to check the domain authority of each one just for verification purposes.
Also, you have to be certain that the content that you want to build backlinks to is relevant to the page or post on the prospective website that you're targeting. Once you've built a list, take the time to contact the owner of these websites. A simple email explaining your intentions would do. Write it in such a way that the owner won't hesitate to link back to your site.
Make the Most Out of What Content Marketing Offers
There are plenty of website publications out there that allow users to share their content in their platform in exchange for earning links from authority sites. However, you have to ensure that your content would be able to meet the standards and requirements of each one. Oftentimes, they have word limits and article tones that you have to follow. Of course, you also have to make sure that the topic that you are writing about is allowed in the said publication. Content marketing is one of the best ways to get your sites "out there" so the serious, high-ranking websites would get to know your site better.
Promote Your Content in Legit Platforms
One reason why a lot of webmasters rely on blackhat link building like paid backlinks is that, for them, there appears to be very few platforms from which you can promote your site from the outset. This is not at all true as evidenced by the sheer amount of third-party online platforms for you to do just that. For instance, you can always rely on good old guest posting, a "whitehat" technique that has always proven to be a powerful and influential part of any site's backlink profile. It is also one sure way of building more natural links to your site, especially if the authority of their sources can't be doubted.
Besides this, you can also rely on forums, blogpost comments, and even social media. The latter is particularly noteworthy as Google is now increasingly becoming reliant on social signals when determining how fast they would include a page or post or even an entire website in their index. As you can see, there are plenty of ways for you to promote your site, and most of them don't cost a single penny. In the end, if it's really worth linking back to your content, you would find that it won't take much effort to promote it in the long run.
Shun Any Type of Fraudulent Backlink Building
Yes, there is always a possibility that they may work for a while. However, if you don't want all your efforts to go to waste just because of a single algorithm update that Google rolls out in the future, then any type of blackhat technique should be erased from your plan. One of the most common blackhat backlink building techniques that is still widely being used nowadays is link purchasing.
It basically involves purchasing your links from a third-party source, which assures the buyer that all the links he would be getting would appear "natural" and from "authoritative" sources. While many webmasters could attest to the efficacy of such services, there just simply isn't a guarantee that an update in the future wouldn't be released to address it.
Another untrustworthy technique that you should avoid is the building of link pyramids. This is because Google has already developed to the point that it now considers such pyramids as nothing but spam. These methods may be suitable for any fly-by-night website that intends to profit from its audience on a short-term basis but you can rest assured that it won't be long until they will be penalized. This is why you should save yourself from the stress of worrying over a website that could disappear from the SERPs any day just because you employed blackhat link building on it.