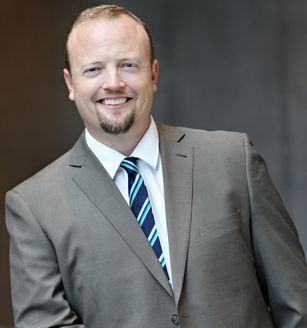 Since 1997, StepForth Web Marketing has worked with distinguished businesses of all sizes; providing professional, ethical web marketing and management services for a diverse range of local and international clients.
Here's what Ross Dunn  had to say about the company and the future of digital marketing:
For those who aren't familiar with you and your company, please tell us a little more about your company:

StepForth is a boutique web site marketing company; we are purposely not large so that we can provide a very custom and personable service set. Our main goal is to become a long time vendor for each and every one of our clients; in a sense, acting as their own in-house web marketing team. As a result, we have a number of clients that have been with us for over 10 years, and one even the full 20 years!

Our business is focused on web strategy that delivers business – not just rankings or visibility. We work with our clients to create a plan based on their needs, expectations, and budget. Most often, the web marketing plan created includes a site audit (for existing sites), search engine optimization, pay-per-click campaign setup and management, and unique authority building methods designed to provide clients with the authority required to successfully stay visible and generate sales.

Do you think the future of SEO depends only on interactive content?

I believe interactive content will build in importance, however, creating authority through timely, and well-written content will always have a place for building thought leadership and rankings.

The role of SEO keeps on changing after every Google update. Do you think SEO is the right term anymore?

I imagine it is becoming more and more difficult for independent SEOs to put food on their tables without straying into other service areas. In my case, I have always had a more holistic approach to web marketing which included SEO as a key component; something which I don't ever see going away. In short, I believe SEO is still the right term and in the enterprise world, SEO will remain a role long into the future. In smaller businesses, SEO will remain important, but in a less distinguishable blend of web marketing.

The Google algorithm has evolved over the years. Do you think it really benefits small businesses?

There are times when I would definitely say no, but in most cases, I do believe Google does a decent job of leveling the playing field for small businesses. Perhaps not in standard organic results, but more so in the local search results and local pack. There, small business have a great opportunity to stand out.

How do SEO clients behave these days? Do you think their knowledge and awareness of SEO increased?

SEO clients vary dramatically in terms of knowledge, and then even more in terms of the quality and reliability of their knowledge. In nearly every case, we simply assume we have to explain everything to ensure there is no miscommunication… there is nothing worse than miscommunication when it can upset client expectations.

There are now only four Ads on top of the SERPs. Do you think Adwords is the only way to appear above the fold? What are your thoughts on the Google Monopoly?

I think AdWords is absolutely critical for clients who want to appear above the fold in mobile search, but not quite yet in desktop – if they can gain a top spot. That said, desktop's share of search is dropping and will likely (over the next 2 years perhaps) drop to a 30-40% share of all search. So, I'd say AdWords is not critical now, but thanks to (I say facetiously) Google's incredible business sense, it will become more and more critical for the most competitive markets.

As for the Google Monopoly; I do wish there was more competition. Occasionally, I and my SEO 101 podcast co-host, John Carcutt, wax eloquent about the days of InfoSeek, AltaVista, WebCrawler, Yahoo, AskJeeves, and (later) fledgling Google. It was a good time to be in the SEO realm. Nowadays, you will often find me going on rants in the podcast about the Penguin Update and how it negatively affected so many unwitting business owners for years; I speak of the business owners who (right, or not) had no idea they were violating Google's guidelines. In these cases, I can understand how many might feel Google's monopoly has reached a frightening level. On the flip side, I can't deny that I am (more often than not) a bit of a Google fanboy. Perhaps it is because I appreciate the impressive leaps in technology they lead, or that they keep me gainfully employed by making SEO such a complex animal, or… perhaps its Stockholm Syndrome. No matter what, I will say this; Google isn't going anywhere, and although they are undoubtedly going to receive a few deserved slaps on their wrists for pushing the monopolistic boundaries, I do believe they are good for the Internet as a whole and for businesses of all sizes.