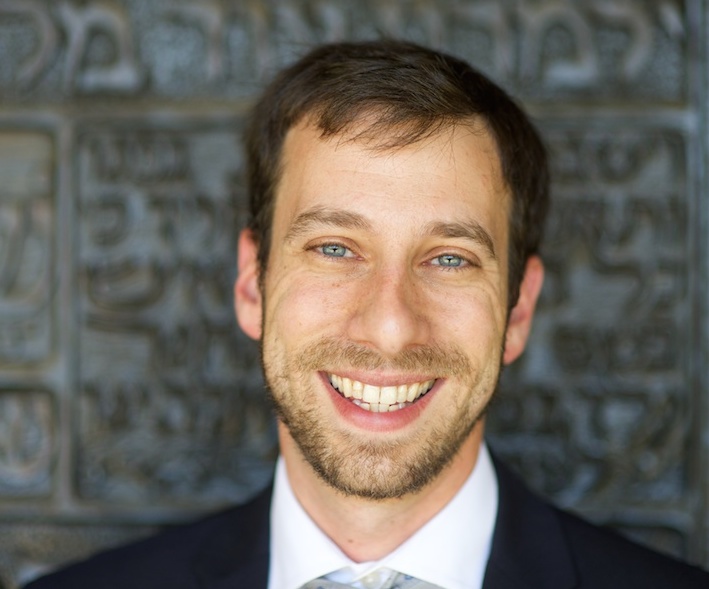 Eli Schwartz is the Director of Marketing, APAC for SurveyMonkey, the world's largest online survey platform. He oversees SurveyMonkey's marketing efforts in the Asia Pacific region. In addition, he leads the company's global SEO efforts and strategies across 17 languages. SurveyMonkey serves over 25 million customers worldwide, including 99% of the Fortune 500, and collects over 3 million online survey responses daily.
Eli has been working in online marketing for the last decade and has overseen SEO strategy, paid media spend and social campaigns for companies ranging from early startups to the some of the world's top site. You can read more of his thoughts at his blog http://elischwartz.co
Here's what Eli Schwartz had to say about his company and the future of digital marketing:
For those who aren't familiar with you and your company, please tell us a little more about your company.

SurveyMonkey is the world's leading online survey platform, with more than 3 million survey responses every day. SurveyMonkey has revolutionized the way people give and take feedback, making it accessible, simple and affordable for everyone.

I am the Director of Marketing for APAC. I am currently based in Singapore where I oversee our marketing efforts in Asia, but in addition I also continue to lead our global SEO strategy which was my role before I moved overseas.

What would you consider the most important development in digital marketing in 2015?

A lot happened in digital marketing 2015, but much of it was just improvements. There was one development that has received an underwhelming amount of press for how important it is: the integration of Twitter into Google search. Access to the Twitter fire hose gives Google a tremendous amount of info on what is trending, which PEOPLE actually have influence, and most importantly they get more info about what users are looking for when they search for keywords.   To understand how valuable this is to Google just look back at what happened the last time there was a Google-Twitter integration.

In June 2011 that first partnership ended and just a few months later Google launched their attempt at a real time social network – Google Plus. There were certainly a number of reasons that Google wanted to have their own social network, but access to real time social data was most likely one of the big ones. The lack of success in getting a critical mass of people onto Google Plus was probably a big motivation to make a partnership work with Twitter again.

What are your top 3 digital marketing trends that you think will dominate in 2016?

The year is more than one-third complete so my original list for 2016 needed to be tweaked. For example, I had hoped that we would see more marketing opportunities for wearable, but I don't think there will any concrete solutions by the end of this year.

Realistically we will see these trends dominate the rest of the year:

1. Snapchat – This is the year that marketers will take Snapchat seriously; however, I don't know whether it will last. There aren't any good ways to track Snapchat exposure other than manually and everything disappears after 24 hours. It remains to be seen whether Snapchat marketing will live up to its hype

2. Video everywhere – Video seems to be exploding everywhere with the global launch of Netflix and Amazon's just announced YouTube competitor. I think we will start seeing brands make high quality feature length videos that don't feel like commercials. All of the innovations that we witnessed in the written world like native advertising will migrate over to video. One day video in the Western world will even become an interactive experience like it is in China with companies like Acfun.

3. Ad blocking will explode – I don't think this year will be the year that publishers find a solution to adblocking, but this will definitely be the year that the problem becomes big enough that a solution will have to be crafted. According to Adobe, ad blocking costs $22bn per year and it will only continue to rise until an answer is found. Digital marketers need to join with publishers to help find a way that will make all stakeholders happy.

Most business owners want to follow their competitors' digital marketing strategies. Do you think this is a good or bad practice, and why?

I think copying your competitors at anything is a terrible idea since you never have any idea whether the competitors' tactics are even working. This applies to any area of digital marketing. You don't know whether a competitors Adwords strategy is leading to valuable conversions, you can't possibly know which backlinks are helping their rankings, and finally even an engaged social media following might make them look very busy but you don't know if they are actually buying.

Today, a higher Google rank doesn't mean you'll get more organic clicks. What are your thoughts on this?

Search today is more personalized than it has ever been and even if you are ranked high a user might skip past your result if it was not what they are looking for. In addition, even a #1 result ranking is no longer really first with all the other things Google shows on top of search results like knowledge graph, local carousels, tweets, images, videos and more.

What's the single most effective way marketers can leverage big data in their marketing strategies?

In my opinion, Google is the greatest source of free big data available on the web. If you are using Google's keyword planner, trends, Youtube trends, and even query data in your Google Search Console, you are already using big data. The challenge is on how to truly maximize this free data to its full capacity. Used right, you have more opportunities to write better content, offer smarter services and target users than if you were to spend millions of dollars to mine your own log data.

Do you think the other search engines like Duck Duck Go / some other will stop Google's Monopoly?

Never ever. I have done numerous surveys on Google's market share and I think they will always own the top spot simply as a result of their brand. Unless they seriously slip on quality, users will continue to 'Google' for results until the inevitable time comes when keyword searches are no longer the way we find information.