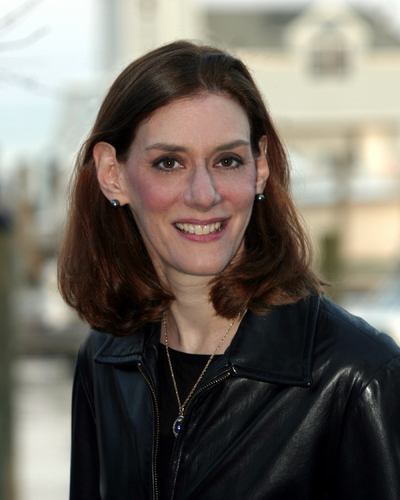 Heidi Cohen is a Chief Content Officer at Actionable Marketing Guide & a President of Riverside Marketing Strategies. Heidi Cohen has loved consuming, creating and monetizing content as far back as she can remember.
Here's what Heidi Cohen had to say about his company and the future of digital marketing:
1. For those who aren't familiar with you and your company, please tell us a little more about your company.

I'm a results-oriented marketer with 20+ years of marketing experience. I've worked for some of the biggest brands in the world including The Economist, Bertelsmann, and Citibank.

I've taught graduate marketing at NYU, CUNY/Hunter and Rutgers University for 10+ years. In the process, I learned to break  complex marketing concepts into bite-size chunks.

As a paid journalist, I wrote ClickZ's "Actionable Analysis" column from 2004 until 2012. This column was a test-bed for discovering a writing format that yielded measurable results.

The Actionable Marketing Guide is the premier source for contextual marketing information. This includes content, social media and mobile marketing.  It empowers readers with easy-to-implement tactics and tips.

2. What would you consider the most important development in digital marketing in 2015? What are your top 3 digital marketing trends that you think will dominate in 2016?

The top 2016 digital trend is the evolution towards contextual marketing. It  requires a major shift business thinking and approach. These 5 attributes mark the emergence of contextual marketing:

Audience context becomes the key marketing focus. To know what's in your customer's mind, you must understand what's in their hands, what they're doing, and where they are.
Mobile FIRST, not mobile only—marketers must be cross-platform. Mobile has matured. This drives video and to a lesser extent audio content consumption.
Marketers face increased difficulties attracting customer attention.  Be in  your audience's content inner circle or be invisible.
Marketing stops being once and done. Businesses must incorporate enhanced existing content marketing including content curation and intelligent content into their content marketing strategies to be cost-effective.
Marketing ROI is a necessity (or bye, bye budget). Determining marketing ROI remains a perennial problem. Even the best analyst can't track every piece of marketing touched between the first piece and the sale.

3. Most business owners want to follow their competitors' digital marketing strategies. Do you think this is a good or bad practice, and why?

Following your competitors' strategies, digital or business, is a recipe for failure.

Following your competitors' strategies limits your success to something below theirs. Followers are never the top company in a category.

Further, no matter how expert you are, you don't know what you don't know based on outsider observation.

Until you sit inside your competitors' business you don't know the true dynamics driving their business. I learned this working for both major and boutique private equity firms.

4. Today, a higher Google rank doesn't mean you'll get more organic clicks. What are your thoughts on this?

To reach the maximum potential audience, a smarter marketer hedges her bets.

Just relying on Google is myopic. Google, like Facebook, is known for changing its algorithms without notice.

Given the competition for audience attention, no one marketing approach alone (such as search) will yield the optimal results to build your audience.

Instead use a combination of marketing distribution and promotion strategies to reach the maximum relevant audience. Numbers can be deceptive. You don't need everyone. You only need the people interested in your offering.

Therefore a mix of owned media (including your website, blog and email list), social media (including planned sharing, your employees, influencers and supporting advertising) and third party media (guest posts, PR and advertising (including search)) is needed.

5. What's the single most effective way marketers can leverage big data in their marketing strategies?

The term "big data" is misleading. Technology companies continually use new buzzwords to get corporations to invest in products, software and services.

Regardless of company size, the key to successful marketing is the use of micro data related to customer actions. Focus on prospect activity that brings them closer to their first purchase.  (BTW, I highly recommend Martin Lindstrom's book Small Data.)

6. Do you think the other search engines like Duck Duck Go / some other will stop Google's Monopoly?

Focusing on a tight definition of search misses the key issue.

You have to look at who has a hold on your target audience's attention, smartphone and wallet.

Remember Google isn't just search; it's a suite of marketing tools. In fact, it owns video platform YouTube, the second largest search engine after Google.

On a macro attention level, examine the major players.

Amazon is the first place 44% of shoppers turn for product information.

Apple dominates the app world via the iTunes store. This translates to entry into podcasts and apps.

From a micro-level, be in content inner circle or be invisible.