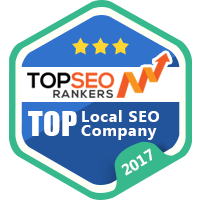 Ranking high for local search implies great familiarity with the state of your chosen niche on the local area that you've chosen to target, creating high-quality content that centers on the said area, and relying on an SEO company that is able to deliver excellent SEO for local searches. The amount of traffic that you can get from local search is certainly substantial enough to boost a businesses' profits. All the more so when Google started prioritizing local search results for queries made in specific areas. And, not to mention the fact that this kind of traffic converts extremely well too.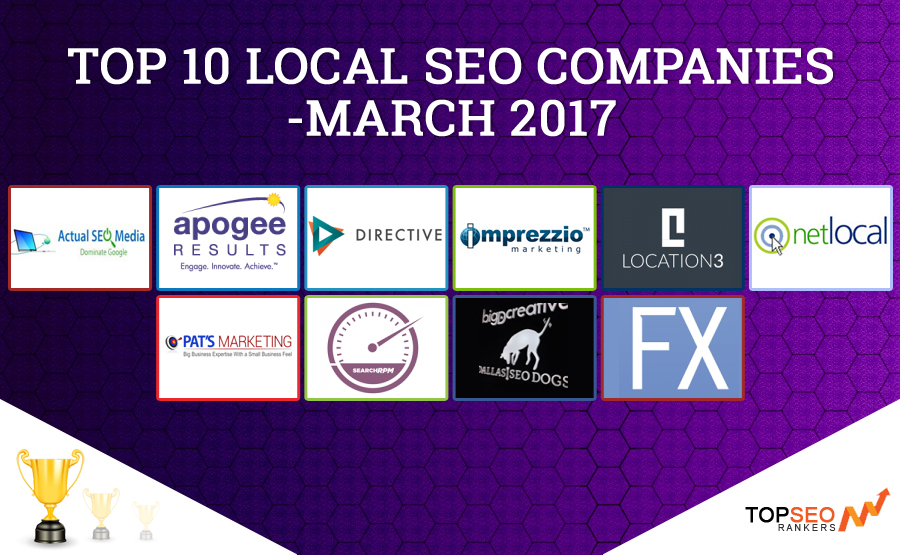 When you're in need of boosting your site's rankings for local search results, then look no further than the best 10 local SEO companies whose services you may readily avail of any time you like. A clear testament to the high level of services that they offer is the number of years that they've been in the field.
WebpageFX is a full-service Web marketing agency that provides services including SEO, web design, web development and social media marketing. WebpageFX serves both local and national clients.

Directive Consulting is the highest rated digital marketing agency in Orange County, CA. We specialize in SEO, PPC, and Content Marketing.

SearchRPM is an SEO and design company based in Austin, Texas, serving clients locally and abroad. We have years of experience in search engine optimization and search marketing, but our roots are in brand building and advertising.

Pat's Marketing, a full-service Internet Marketing Company Toronto, provides Search Engine Marketing or Pay Per Click, SEO and website design.

SEO Dogs manages search engine optimization and pay per click for some of the largest eCommerce and service-oriented websites in the nation, and we've produced some remarkable results.

Imprezzio Marketing was started by Imprezzio Solutions in 2009. Our mission is to serve all of your marketing needs and to form lasting, trusting relationships with all of our clients.

Actual Seo Media also handles clients from all over the United States. Using our skills and expertise we get your website ranked, name branded, and make your phone to ring.

Location3 is a digital marketing agency that delivers enterprise-level strategy with local market activation.

NetLocal was founded in 2006 to serve small businesses. Our goal has always been to offer the most up to date techniques in an effort to develope new business for our clients through localized web marketing.

Apogee Results is a leader in online marketing. From our powerful Search Engine Optimization (SEO) and Conversion Rate Optimization (CRO) programs, to our award winning Paid Media campaigns and Web Analytics consulting.