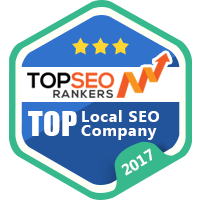 As businesses go hyper-local, the role of local SEO is increasing every single day especially for businesses aiming to reach out to clients in a local area. With more and more people depending on Internet searches to find even the smallest of service or product, it comes as no surprise that business owners face immense competition to be found by customers, especially locally.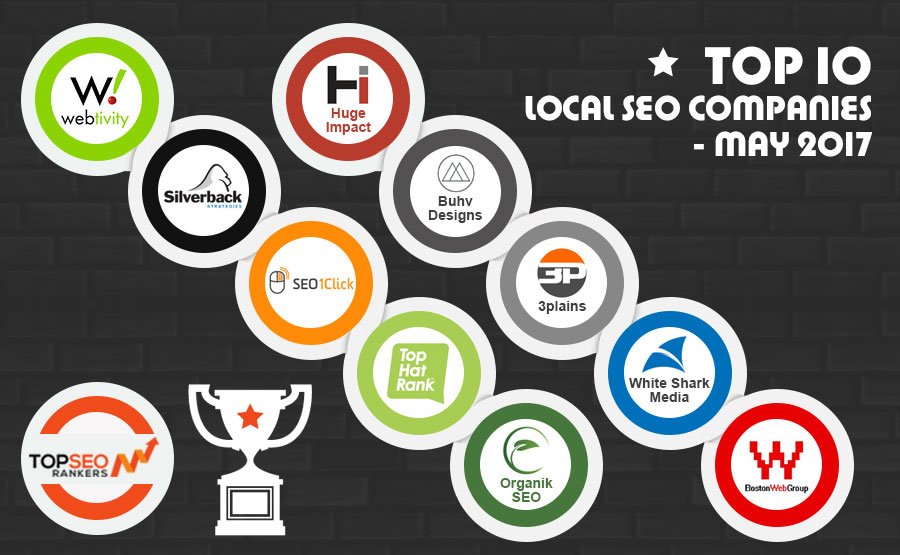 Employing local SEO techniques is one of the best ways to ensure visibility locally in the most cost effective manner. From optimizing for search engines to citation clean up to geo targeting customers, your local SEO firm knows exactly what needs to be done for your business to be found digitally.
Top SEO Rankers, painstakingly creates a list of top 10 local SEO firms every month, comparing firms on the basis of their techniques, expertise, results delivered and client satisfaction. Our research team has created the list of top 10 local SEO firms for the month of May helping you find the most reliable local SEO partner for your business.
Webtivity Marketing & Design are an Internet Marketing Agency offering expertise in custom web applications, custom desktop and web-based programming, search engine optimization, search engine marketing (pay-per-click), social media marketing, email marketing, digital advertising, and more.

Silverback Strategies is a digital performance marketing agency located in the heart of Alexandria, Va.'s historic Old Town. Our goal is to measurably increase leads and sales for our clients using data-driven digital marketing strategies.

SEO 1 Click SEO services focus specifically on that philosophy. Although there are valuable secondary benefits from SEO like brand awareness and an increase in website traffic, the primary benefit is producing more leads for your company.

TopHatRank have a team of amazing in-house Search and Social Marketing specialists who strategize, implement and monitor each one of our client's customized internet marketing campaigns. When your great reports come in, these are the people popping the champagne corks.

Organik SEO is digital marketing agency in San Diego, CA. We're dead set on helping to make the world a better place by supporting the growth and success of brands that use business as a force for good. We are a dedicated team of SEO, SEM, Social Media and UX experts and we are focused on helping our clients grow their online exposure, increase brand awareness, and drive sales.

Huge Impact is a Toronto based digital marketing agency. Our services include web design and development, graphic and print design, content creation, SEO, search engine marketing and video production.

Buhv Designs Build a better online brand with elegant web design, powerful search engine optimization & watch your customer base grow! Buhv Designs, Denver, CO.

3plains is a website development, consulting and website management company based in Minneapolis, MN. For years we have built successful websites and provided online business solutions for customers across the US.

White Shark Media® was founded back in 2011 by three Danish entrepreneurs with a vast amount of experience in both offline and online marketing. Our growth derived from our reputation of engineering cost-effective Search Marketing campaigns while providing a world-class customer experience.

Boston Web Group is an agile agency that is dedicated to creating success for our clients by providing versatile digital solutions, custom software, and internet marketing strategy. We're experienced with branding, graphic design, websites, SEO, search engine marketing, hosting, domains, logo design, wordpress development, and joomla development.