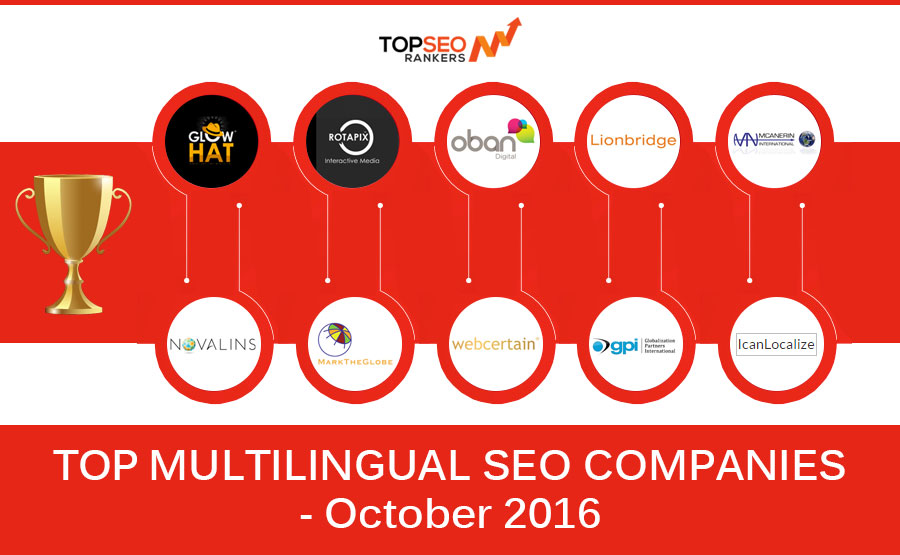 If you represent a company that operates internationally, you're faced with the dilemma of creating an SEO marketing campaign that targets a variety of regions around the world in several different languages. Considering how hard it is to find a good SEO company, you'd probably prefer to find a company that offers services in multiple languages.
Well, look no further. On this list, you will find the top 10 multilingual SEO companies for the month of October. The companies on this list will spare you the headache of looking for the best SEO provider in each region that your business covers, and instead will allow you to focus on a wide reaching, highly coordinated SEO strategy. These companies come with years of experience, great results and shining testimonials from satisfied customers, so you don't have to worry about any black hat practices being implemented without your knowledge.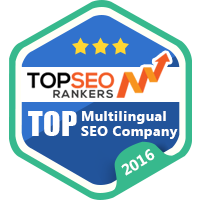 GlowHat is a results driven agency that focuses on performance data driven results and helping clients reach their internet marketing goals.

Rotapix Interactive Media provides a proven, industry-leading search engine optimisation and online marketing service designed to drive and improve website traffic and sales.

Oban is an international search marketing agency with a multinational team specialising in serving clients with expert localised, multilingual SEO strategy.

Lionbridge is proud to be the world's #1 globalization company, delivering industry-leading translation and localization, digital marketing, global content management, and application testing services to the world's top brands.

McAnerin International Inc. is a multinational, multilingual SEO and SEM company with its key focus being on outstanding, individualized customer service.

Companies of all sizes and industries are becoming more aware of the importance of Search Engine Optimisation (SEO) marketing campaigns to strengthen their web presence and connect with their core audiences.

MarkTheGlobe is offering Global SEO solutions that scale to the requirements of international SEO practioneers and work well in global markets.

Multilingual SEO, Social Media and International PPC (Pay Per Click) specialists: find out how WebCertain, a Multilingual Search Marketing company based in the UK, can localise your website in every language, increase your online visibility in every Country and boost your ranking in every Search Engine!

Globalization Partners International (GPI)

Globalization Partners International, a premiere translation agency, provides professional translation services including website translation, document translation and software translation.

ICanLocalize started in 2007 with one simple goal – to make professional translation accessible for everyone, not just the Sonys and IBMs.