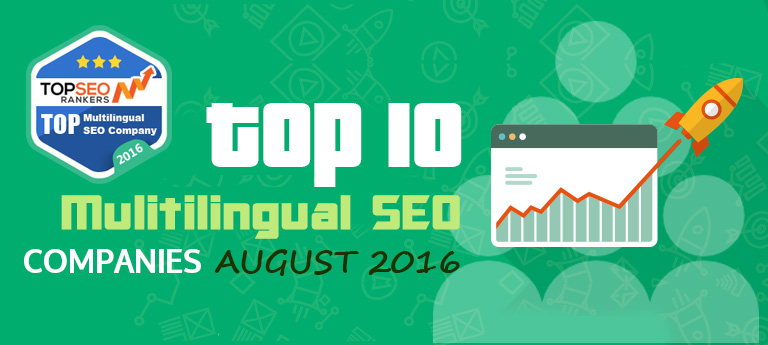 Are you looking to enhance the visibility of your page across global search engines? In a world connected by technology, it is of course worthwhile to ensure you are easily found by people around the globe, irrespective of regional or language barriers. This is what makes multilingual SEO companies indispensable. Multilingual SEO optimization, or more commonly, International SEO Optimization is indispensable for any global marketing campaign to be successful. A highly complex process, it requires expert SEO agencies to employ language dependant processes and other techniques to ensure main as well as regional search engines understand and pick your website.
Optimizing in different languages is important because businesses are no longer local and as digital marketing focuses increasingly on user experience, it is important to send across the message in a language they understand and optimize it for search engines that are more popularly used in their respective regions (for example, Baidu in China). Multilingual SEO ensures optimized content for your business in several languages, efficiently breaking the language barrier.
In order to help you with your multilingual SEO campaigns, the research team at TopSEORankers.com has created a list of top 10 multilingual SEO companies for the month of August 2016. Each company featured in the list has gone through rigorous screening. The companies were judged not only on the basis of results delivered, but also on the basis of technology applied and the innovation factor of the company. This list will help users searching for international SEO agencies make an informed choice.
List of top 10 multilingual SEO companies:
MarkTheGlobe
MarkTheGlobe is offering Global SEO solutions that scale to the requirements of international SEO practioneers and work well in global markets.
Novalins
Companies of all sizes and industries are becoming more aware of the importance of Search Engine Optimisation (SEO) marketing campaigns to strengthen their web presence and connect with their core audiences.
Globalization Partners International (GPI)
Globalization Partners International, a premiere translation agency, provides professional translation services including website translation, document translation and software translation.
Oban Digital
Oban is an international search marketing agency with a multinational team specialising in serving clients with expert localised, multilingual SEO strategy.
McAnerin International
McAnerin International Inc. is a multinational, multilingual SEO and SEM company with its key focus being on outstanding, individualized customer service.
IcanLocalize
ICanLocalize started in 2007 with one simple goal – to make professional translation accessible for everyone, not just the Sonys and IBMs.
Lionbridge
Lionbridge is proud to be the world's #1 globalization company, delivering industry-leading translation and localization, digital marketing, global content management, and application testing services to the world's top brands.
Webcertain
Multilingual SEO, Social Media and International PPC (Pay Per Click) specialists: find out how WebCertain, a Multilingual Search Marketing company based in the UK, can localise your website in every language, increase your online visibility in every Country and boost your ranking in every Search Engine!