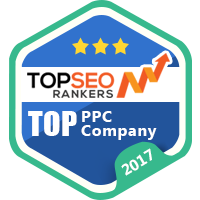 While a PPC campaign is a sure-fire method to promptly connect you with the traffic that you intend to target, any amateurish and unplanned execution of it would amount to nothing less than a gamble. You might end up paying more than you need to, or worse, not get back your initial investment. For any serious business owner, this wouldn't at all do, which is why you should certainly put a significant amount of effort in planning your campaign beforehand.
Nonetheless, there is a relatively easier way for you to ensure your PPC campaign's success, though. After all, almost any successful campaign stems from professional management and organization of a step-by-step course of action. This way, losses would be mitigated and profits optimized. This takes skill and experience which are often found in the long-standing PPC companies that have helped thousands of online marketers succeed. Here they are as follows:
Get a complimentary digital marketing and SEO assessment from Google-qualified experts. With 1000+ clients in Australia, we know how to get results.

Reload Media results-driven digital agency that focuses on the business goals and objectives that matter the most to you.

Digital Shift™ is an Internet solutions company offering website and web application development, web hosting, domain name registration and search engine marketing services.

Reef Digital Agency is a Sydney Google AdWords certified digital marketing agency providing best practice SEO, PPC, AdWords Management and CRO.

Simplio Web Studio are a Miami web design, development and SEO Experts. Simplio Web Studio is an agency where regular web design turns into fabulous websites.

Will Be Coded offers: SEO Vancouver Services, Pay Per Click Campaigns Management and Set Up, Responsive Webdesign, E-commerce Services, SMM. Vancouver-based!

Web Solutions of AmericaOrlando SEO Firm and Internet Marketing Company In addition to being Orlando's premier SEO Company, Web Solutions of America, headquartered in Orlando Florida

Riverbed Marketing is a leading digital marketing agency in Vancouver that helps brands like yours do better marketing.

WebMechanix results-oriented digital marketing agency specializing in Search Engine Optimization (SEO), Pay-Per-Click (PPC) Advertising, and Marketing Automation.

Interactive Strategies ring together strategy, design, content, technology and marketing to provide measurable results for our clients.