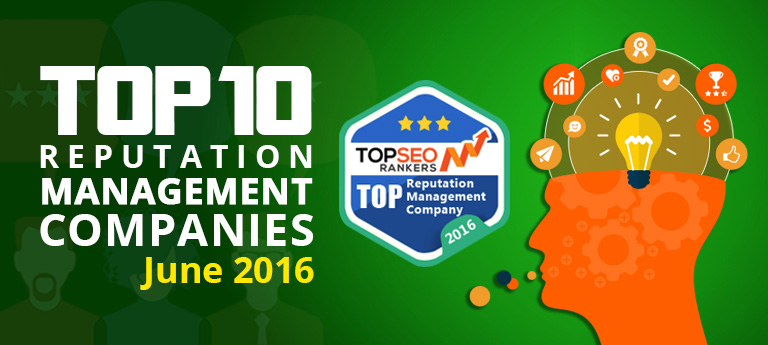 Ever thought how you look online? Your online image is the sum total of your entire digital footprint that can be really hard to maintain. Reputation management companies ensure you know what is being said about you or your company in forums or posts across the Internet and help you manage this kind of feedback positively. Reputation management companies also offer digital cleaning which means helping a brand clean up its online image, as it is quite probable search engines are confusing your brand name with another and returning hits full of negative reviews regarding a company that sounds like yours, but isn't.
In case you are tangled in a bad image scenario, a reputation management consultant can help devise a strategy for damage control. Filling the social media and other platforms with positive content over time can help to hide the negative content and boost your company's image, positively.
Today, reputation management consultants can be found dime a dozen, but we understand that you only need the most professional service to put your best food forward, always. In a bid to help you make a worthy choice, Top SEO Rankers analyzed several reputation management companies on various parameters including level of services provided, pricing structure, client handling and other features.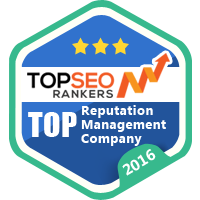 Read on to know about the top 10 companies providing the most competitive reputation management services to businesses and individuals across the world.
Reputation Management Consultants

Online Reputation management services to clean up and protect against Internet and online defamation.

Based in California's Silicon Valley with additional offices in Arizona, the UK, and India, Reputation.com is the world's leading provider of online reputation products and services.

Reputation Rhino is based in New York City and we have an outstanding team of experienced legal, public relations, reputation management, marketing and technology experts.

We create relevance around your brand so that the information displayed in the search results is helpful, positive, and controlled.

BrandYourself empowers everyone to take control of Google results for their own name and improve their online reputation

The GreyBox design team has built its reputation on delivering high quality, branded solutions in a range of industries and in a variety of formats.

Reputation X is the go-to firm of choice for agencies and clients for effective confidential reputation management. We prepare and execute the best individualized online reputation strategy for every client we accept.

Your reputation is important and your online reputation has become a calling card for your company. At SEOP, we can help you with your reputation online.

We're marketing experts, yes. However, you are the expert in your field. Therefore, at Foxtail Marketing, we provide you with systems and tools that help your expertise reach your customers.

Consistently managing and monitoring your reputation is crucial, no matter the present condition of your business. SEO Brand provides strategic online reputation management to drive traffic to your site.