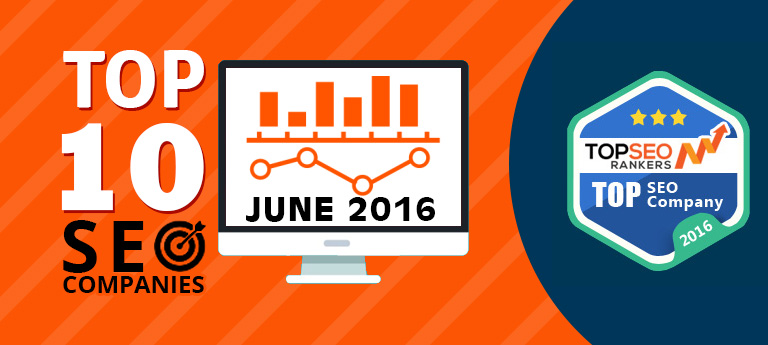 Is your website invisible to the outside world?
Without Search Engine Optimization, a website may never be found by search engines. While search engines and parameters have been evolving constantly, they are still not sophisticated enough to read a website or image, like humans do. Search Engine Marketing can effectively identify emerging trends, optimize your content with the right keywords and list your business on the right directories.
SEO can make your website more visible and easy to understand for users as well as search engines. SEO, today, is not just a marketing strategy, it is a way of creating a brand, ensuring it is found, and of course, remembered.
Having a user friendly website and great content are indispensable to the success of your business, however, all your efforts would be rendered futile if the content is not shared and does not reach the right people. Thus, marketing the content is a primary requisite to success. And as the digital landscape constantly changes trends, only those businesses that understand the intricacies and can keep up with change would succeed.
In order to craft and deliver an effective marketing plan, the right SEO partner can be your biggest asset. However, in a market laced heavily with SEO companies in every nook and cranny, choosing the right SEO company for your website may turn out to be an onerous task.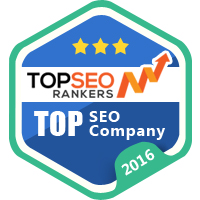 Not anymore though, as Top SEO Rankers lists for you the most competitive players in the market; who can help you turn around the fortune of your website and marketing efforts, with their on-target, specialized and out-of-the-box approach.
MacRAEs' strength lies in its specialized SEO, industrial marketing, websites, video, content marketing, social media, and PPC.  Established in the year 1995, the digital marketing agency based in Canada has strong demand in the B2B and industrial sector.

An award-winning online marketing services company, Dot Com Infoway (DCI) is recognized for its expertise in SEO and Link Building services. Founded in 2000, the US-based company has operations in Germany as well as India. Besides the essential technology and tools, DCI offers a strong strategic support to its clients' online marketing services.

WebSURGE is not just a regular SEO or branding company. It is a full fledged marketing agency catering to every aspect of creating, marketing and establishing a brand. From SEO to lead generation to content creation to branding to digital ads and analytics, this is one company that offers holistic solutions to all web marketing peeves.

With a humble beginning in the year 2000 as a small SEO company, Customer Magnetism took very long strides and quickly transformed into a media marketing giant. With SEO/UX/CRO, Social Media, Display Ads, video production and host of other specialized services on offer, CM has niche clientele in global companies across the world.

Having spent over 9 years in the field, Path Interactive has constantly been raising the bar for digital marketing with their innovative, targeted and highly effective campaigns. With PPC management, SEO, social media and display advertising as their core offerings, the company delivers campaigns with the right mix of services to deliver the right results for each client. The NY based company has huge client base in B2B and B2C and quite popular with emerging and established regional businesses.

Social Fix is about bringing transformations in businesses through well strategized result-oriented campaigns designed by highly creative digital experts forming the core of the company. With clients across sectors ranging from real estate, financial, F&B, consumer, retail and many more, the company offers expert strategy and branding services, website designing and development, social media branding and optimization services.

Founded in the year 2007 by internet pioneer Chad Heath, Net Mark quickly diversified into a multi faceted media marketing agency from the SEO company it began its journey as. The company provides a bouquet of digital marketing services including SEO, CRO, SEM, reputation management, consultations, social media marketing, email marketing, mobile marketing and much more.

High Level MarketingThe American digital marketing company sticks true to its name – with over 1172 satisfied clients and counting, the company excels in enhancing and maintaining visibility for clients through niche services such as SEO, marketing, responsive website designing, mobile web designing, CRM, e-commerce and much more.

Essentially, an e-commerce solutions company, Commerce Pundit specializes in creating tailored e-commerce solutions for its clients to drive more customers to their e-stores and enhances their presence in the e-marketing space through expert services including design & development, e-commerce solutions, inbound marketing and marketplace management.

Walker Sands Digital, headquartered in Chicago, promises to help businesses scale new heights through unique digital strategy, SEO, PPC and content marketing solutions catered to enhance the visibility and reach of their clients with cutting-edge technology and personalized marketing plans.
Are you ready to take your website to the next level? With the right SEO partner and a well planned marketing strategy, undoubtedly, you can grow your business in leaps and bounds.
We fervently hope our list of top 10 SEO firms helps you find your growth partner. If you have comments or want to add to this list, please share your suggestions at [email protected].