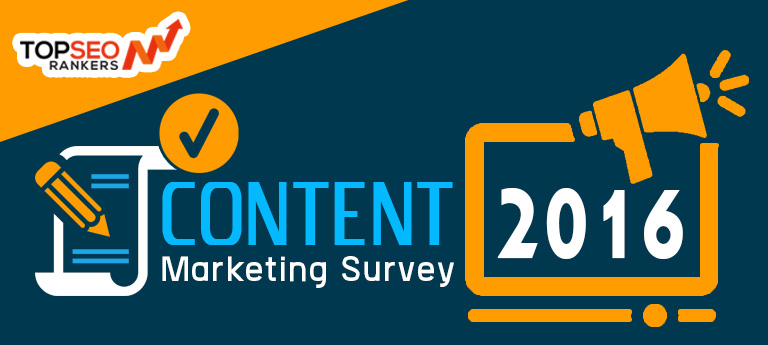 It has become a well-established fact that a good content marketing strategy is the link between a brand's exposure and audience. Delivering shareable, SEO-rich content is paramount to any marketing strategy, as it facilitates active engagement and retention of a business's target audience. No matter what form the landscape takes, effective content marketing – the practice of producing valuable, relevant content – ultimately results in increased customer-loyalty.
It therefore stands to reason that in order for any business – be it a startup or a well-established brand – a solid content marketing strategy should be a part of their marketing plan.
At Top SEO Rankers, we are planning to publish a study on the content marketing strategies of some of the leading SEO agencies and businesses and the effectiveness of those strategies on their business. To that end, we have put together a survey that will help us consolidate the relevant information we would need for our study.
Head on over now to our SURVEY. Participating companies will be e-mailed the final results of the survey, once the survey is closed.