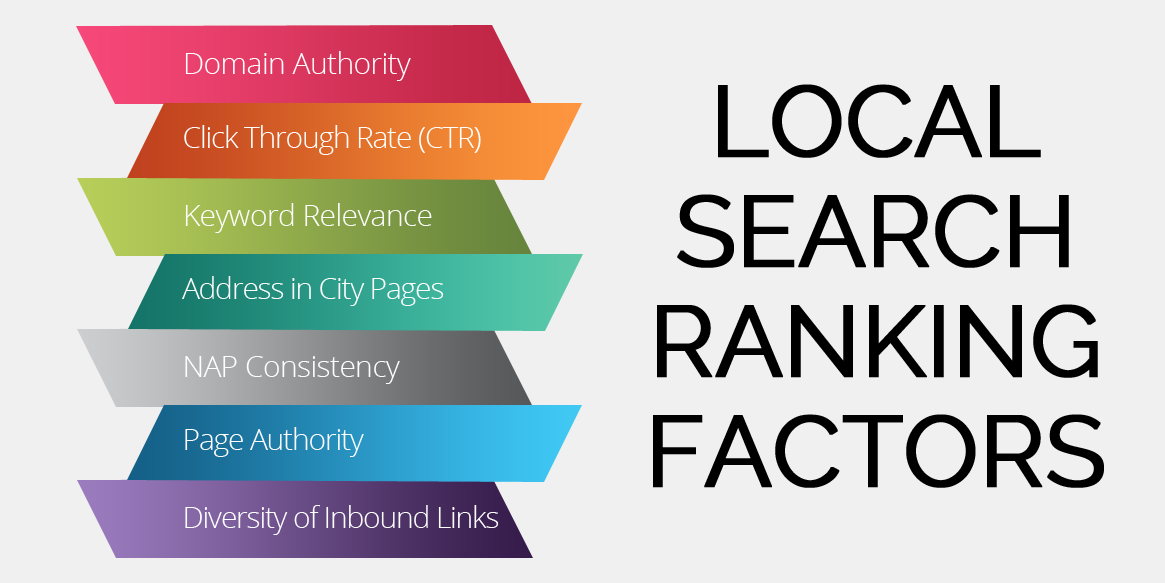 Every smart local SE0 expert will tell you that a solid local SE0 strategy is essential for all local businesses in a competitive environment. That means pretty much every type of local business- large, medium or small enterprise (SMBs/SMEs). According to the new research conducted by an SE0 Guru, on-page SE0 copy-writing, inbound anchor text, domain authority, and unique long-tail keywords in headers and title tags, stand as the most vital local search ranking factors.
Local SE0 is the only fool-proof digital marketing strategy that can offer you the ultimate marketing edge over your competitors. Online marketing, in-store traffic, and lead generation are some of the most notable competitions a business is likely to face. The internet is no doubt a complexly integrated community with vast space full of competing businesses. This is the competition you must surpass in SERPs to infiltrate the market. Google has gradually made efforts to improving local search ranking algorithms. It, however, does not mean that you will get to speed your business to the first page results without a sweat.
Remember that Google changed local business listings from the top 7 listings to a 3-pack in the local results.
The top local ranking factors include:
Authority/quality of inbound links domain: This point towards your domain name. It must have a high domain and page authority.
State, city in GMB landing page title.
The domain authority of the website. This is based on several metrics such as link counts and linking root domains.
Click-through rate from the search results.
Topical keyword relevance of domain content.
The diversity of inbound links.
Geographic Keyword relevance of domain content.
The physical address of the City in search: Google will only rank your local business if it has a physical location.
The authority/quality of the structured citations: the mention of your NAP must be consistent. That's your phone number, name, and address.
Page authority for individual URL: is metric based on how an individual web page ranks in the search engines.
As Google continues to learn more and interpret user action, implementation of quality and authority in web optimization techniques is vital. Citations across reviews, web indexes, and site architecture have to be impressive for you to make the most of your efforts. Some of the behavioral factors that have an influence on search rank include the click-through rates, time spent on a website per click and pogo sticking, and the rate of bounce rate. Although citations are extremely important, you need to lay more focus on consistency and quality. Making sure that the information that establishes your business is consistent across directories is highly crucial.
The inbound links must be kept diverse and locally relevant. The keywords that are market specific and location specific must be utilized to make the most of the optimization. Just like with anything else that Google implements change for, quality is of the topmost importance. As Google moves forward, centroid that used to determine what business would turn up in the local stack results is dying out The location of your business is critical, but the proximity to the point of search is what really matters. Overall, the 2016 results of local search factors should guide you in determining your next move in the never-ending SE0 game. Given that Google changes to meet the needs of its user, you too should follow suit.