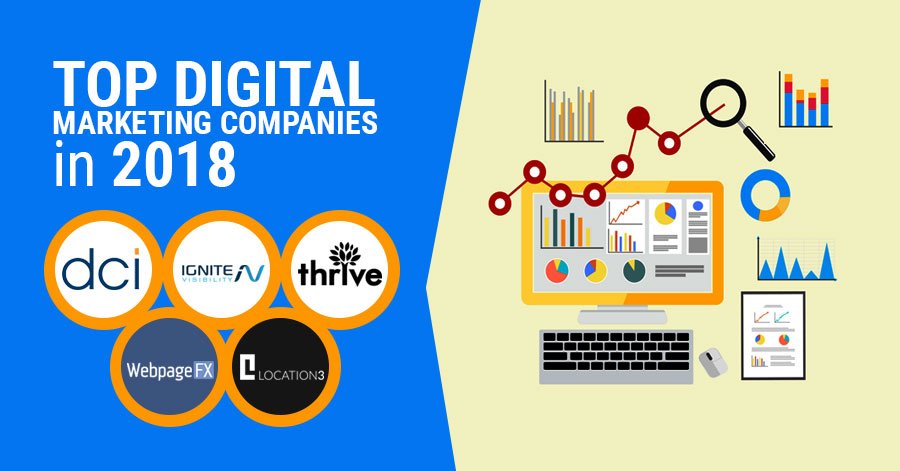 With over 3.5 billion people accessing the internet, there is no better place to showcase your products or services. The internet has truly shrunken the world by dissolving distances and evaporating time differences. The whole world is a big bazaar that is open 24X7 for trade!
So, no matter you are a one-person entrepreneur working from a tiny sweatshop or a large manufacturer looking to treble your sales, the digital world gives everyone an equal opportunity and a level field to market their products and services. Having said that, only a few brands actually break the internet and become the world's favourite.
But why? Isn't most of the digital platforms are free to be used by anyone?
Well, it is true that there are scores of platforms where you can enlist your business virtually, and start promoting your brand at negligible costs, you still need experts to tell you tricks that others have no clue about.
Yes, there are digital marketing companies a dozen a dime in every city and town, but not all would help your brand attain a cult followership on digital platforms.
Top SEO Rankers finds, evaluates and lists top digital marketing companies to help businesses distinguish mavericks from the mediocre. Tested on a string of parameters including service delivery, customer feedback and RoI generated, the agencies featuring in the list of Top Digital Marketing companies are assuredly the best in all aspects. Periodically, Top SEO Rankers releases its list of top performers in the digital marketing space, ensuring that the list is always features only the best performing companies at the time. Here, have a look at the latest list of Top Digital Marketing companies:
Dot Com Infoway is a leading digital marketing agency offering dedicated end-to-end marketing services to clients. From defining the target audience and markets, DCI's team helps companies in crafting well optimized content and help them gain maximum exposure across search engines and social media platforms.
Ignite Visibility is a premier Internet marketing company based in San Diego with a mission singularly focused on providing the highest level of customer service in the industry.
Established in 2005, Thrive Internet Marketing (formerly MLB Web Design) has offices located in the Dallas / Fort Worth Metroplex, Orlando, and Myrtle Beach. Thrive has worked with customers from all over the world including Germany, Hong Kong and throughout the United States. Thrive is a full-service online marketing firm that provides web design, internet marketing, social media, and web hosting to businesses large and small that are looking to broadcast their messages more effectively.
WebpageFX is a full-service digital marketing agency, and they create custom strategies for clients based on their needs and goals. WebpageFX team is made up of award-winning marketers, designers, and developers, and we know what it takes to get real results online.
Location3 is a digital marketing agency that delivers enterprise-level strategy with local market activation. Founded in 1999 as a digital marketing company,  Location3 provides direct response results to clients on a global scale through search engine marketing and display media.