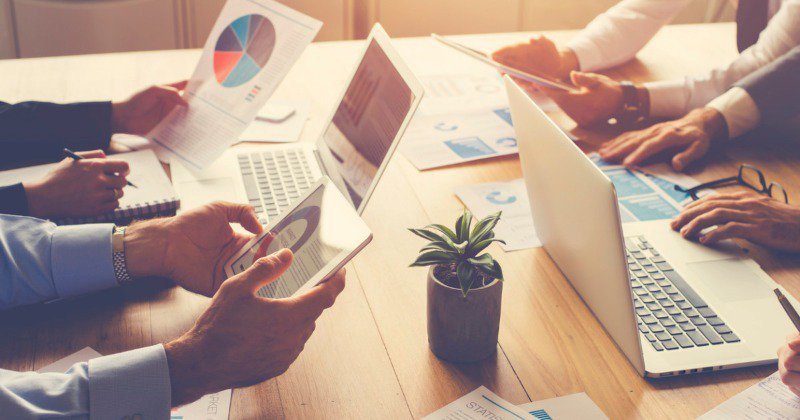 Many business institutions are turning to digital and content marketing as they seem to be the most effective and modern ways to promote a brand as well as encouraging attraction of products and services. As this trend develops at a significant rate, many techniques on how to measure the success of marketing efforts have come into existence. These techniques, also known as digital marketing metrics can be used to measure almost everything including calls of action, marketing channels, messaging, and promotions.
Today, there're many different marketing key metrics any business can use in order to be successful in all their marketing strategies. Asa dedicated marketer, the following six metrics should help you realize whether you're getting closer to your marketing mark or not.
1.Website Visitors:
This's one of the greatest ways to determine how different individuals are becoming involved in your business. You can do this by viewing the statistics of your site's visitors using Google-Analytics. This will help you understand your customers better. You also need to ask yourself several questions based on the number of visitors coming into your site each and every day such as — Are visitors increasing or decreasing'!; Are they spending a lot of time on the site?; What is the most viewed content?; and among others.
2.CPL (Cost Per Lead):
You need to keep an eye on this metric because your content may sometimes reach a greater number of the audience than your traffic indicates. This measures the action the buyer or potential customer takes after reading your content. They can request for a meeting or callback, sign-up to a newsletter, or request a brochure. Simply, it's something like "Yes! I love your products and I need more information."
3.Total Conversions:
This's one of the most significant metrics. Actually, it measures the degree to which your marketing activities or efforts yield a profit to the business. Without conversions, you'll never value your efforts. Additionally, low conversion rates could translate to poor offerings, bad design, and customers who are uninterested with your products or services.
4.Customer Retention Rate:
Sometimes this can be very hard to determine especially if your business operates on a "one-time-only sales" or if your purchase cycle is long. But e-commerce platforms and services which are subscription-based can be used to measure the retention rate. Basically, this's the number of customers that return to buy the product or service in your business again and it's given in percentage. The rate is useful in determining the average value of the buyer.
5.Bounce Rate:
This can be thought of as the number of customers who leave your site without exploring it further. Visitors who visit only one page (the homepage or "entrance page") without viewing other pages in your site are considered as "bouncers" or to have "bounced". Everyone would want this rate to be as low as possible in order to improve customer retention. In other words, the more a person spends time on your site, the more they are likely to be convinced to buy your service or product.
6.ROI (Return on Investment):
R.O.I's one of the essential metrics that you can use to measure your marketing success. It's very important in every marketing campaign. An R.0.1 that is positive indicates that your efforts to marketing are effective, while a negative return-on-investment shows that you need an additional effort in your marketing strategies.