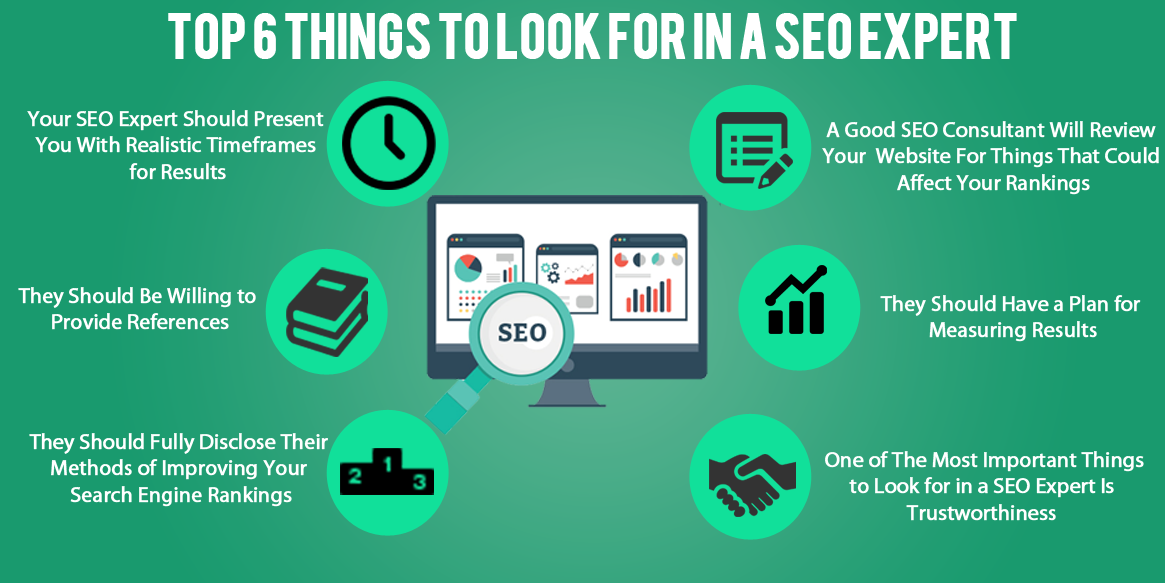 It's important to be aware of the most important things to look for in a SEO expert before you spend a dime on their services. Ensure that you have a great experience and get the results that you're looking for by considering the following six factors the next time you hire an SEO consultant.
1. They Should Be Willing to Provide References
Ask them if they can provide you with a short list of references and contact information for past clients. This allows you to find out what SEO campaigns they've worked on in the past, and find out whether or not they have a history of delivering on their promises. Ask the past client whether or not they saw any improvement in their search engine rankings resulting from the work that was done.
2. Your SEO Expert Should Present You With Realistic Time-frames for Results
Be wary of anyone who tells you that they can improve your rankings in an unrealistically short amount of time. Most quality SEO campaigns – the ones that won't hurt your site's rankings in the long-term – take time to show results.

3. They Should Fully Disclose Their Methods of Improving Your Search Engine Rankings
Avoid SEO experts who refuse to be open about their methods for getting results. A reputable SEO consultant will be happy to explain exactly how they will improve your search engine rankings, and give you an estimate as to how long it will take for you to see results.
4. A Good SEO Consultant Will Review Your Website For Things That Could Affect Your Rankings
Another one of the most important things to look for in a SEO expert is whether or not they're willing to look over your website for factors that lower search engine rankings such as:
broken links
error pages
poor internal linking structure
over-optimization for keywords
They should also ensure that your website checks all the boxes that can help to raise your rankings:
using meta tag descriptions that include keywords you wish to rank for and that compel searchers to click over to your website
using catchy headlines that please readers and search engines alike
optimizing the title and URL of each webpage
5. They Should Have a Plan for Measuring Results
You need to hire someone who not only claims to deliver results, but has systems in place for measuring those results and sharing them with you. They should be measuring and tracking your rankings for the targeted keywords, where traffic to your website is coming from, plus the number and quality of inbound links to your site, among other things. Most webmasters use Google Analytics for tracking these things.
6. One of The Most Important Things to Look for in a SEO Expert Is…
Trustworthiness. Look for a consultant that you can trust.. You can dramatically increase your odds of choosing such an expert by following the tips above. Beyond that, listen to your gut and remember that if anyone is making you promises that sound too good to be true, it probably is.